Darren Cahill: "Simona put herself out there, for good and for bad. Now she has an opportunity to transcend sport and move her influence into helping the next generation"
Adrian Țoca
| 24 decembrie 2018

This interview first appeared in "Simona's First Slam. The Story", a publication issued in July, 2018, which documents, in more than 100 pages, the context, the road to and the story of Simona Halep's first Grand Slam title.
When Darren Cahill was officially announced as the coach of Simone Halep at the end of 2015, after spending time with her as an Adidas consultant, I almost could not believe it. It was bound to happen, but the positive shock was a lot to handle for the Romanian fans. The importance of this move seemed, not just in my opinion, immense for Halep, who, although he had already reached the 2nd place in the world, did not yet impose the respect that he generates today in the tennis world.
It was a huge hit, a big step forward made by Simona and her management. She was securing the services of a world-class coach, one of the best in the world, and that clearly showed her intentions for the next phase of her career. Such coaches are rarely directly involved into Romanian sport. Which is why maybe the occasion was appreciated and welcomed back then in Romania, but its potential was not fully understood.
In Darren, Simona found an ideal companion for the trip she was going to start. The Australian had an incomparable experience. He brought to the table a champion pedigree, a great record and a wonderful reputation, reinforced by his ESPN collaboration, which propelled him among the best analysts in the world.
Cahill was so sought-after that Roger Federer himself wanted to work with him at one point, back in 2009, but the negotiations were stuck somewhere on the road, because the Australian wanted to spend more time with his family.
Darren is also an expensive coach. Some of the most absurd critics Simona has received in 2015, the year when her honeymoon with the Romanian public was harshly stopped by some tougher moments (her absence from the Fed Cup tie with Canada, her quick losese from Roland Garros and Wimbledon) was that she would refuse to invest in her career.
Bringing Darren into the fold showed not only that theory was just an urban myth, but it showed how far was Simona aiming. You do not hire Cahill because you want to keep yourself in the Top 10, you hire him because you want to win Slams. And not one, but more. Simona needed a super-qualified coach to help her make the jump over that last wall she was still hitting. And in Cahill she found not only an excellent coach, but also a round character, a good friend and an expert of the human psyche. The Australian understood her faster than many of the Romanians back home and helped her to open up in time, to be more courageous, to own her shortcomings and face her demons.
It was not always easy. It's always hard before it gets better. The year 2016 – Cahill and Halep's first full season together – was perceived by some Romanian fans as a regression, although Simona continued to stay up there. And 2017 was an endless series of some incredible emotional moments. The season began with an injury that affected Simona for the first three months. Then the famous Miami moment happened, where their relationship took a serious hit, which happened right in front of our eyes, live on TV. It was then when Darren did what some perceived as a "power-play" but calculated move; others believed it was the end of their relationship.
By eventually telling Simona that "we'll talk after Paris," Darren took a risk, indeed. But that was assumed. His intuition was right. It was indeed the right time for such a shock therapy and it did produce the effects he wanted.
But the beauty of it is that even if things would have not ended well for him, Darren was convinced that he was doing the right thing for Simona.
The results were soon visible for everybody. After the Fed Cup and Stuttgart, Cahill had already seen enough and their partnership resumed at Madrid, a tournament that she won, following it with a final in Rome.
That run was followed by the French Open, Wimbledon, or Cincinnati, all of which were painfully missed, as well as the chance to get to the World Number 1.
Some thought Halep's first round defeat at the US Open was going to be another dangerous moment for the two of them. But despite of their occasional on-court-coaching sessions sparks, the relationship between Simona and Darren grew stronger and stronger, becoming more and more enduring. "You have to expect a long-lasting partnership between Simona and Darren", Virginia Ruzici told me in 2016. She was right.
Simona and Darren left no stones unturned. Cahill was serving as a coach, confident, life-coach, psychologist, friend, a business adviser. When Simona needed more help, he also recommended her to work with Alexis Castorri, a move that would prove to be excellent on the long run.
Cahill enhanced not only Simona's tennis, but also her personality. "Simona has changed a lot since working with Darren. Not only is she more relaxed, but also her interests have widened," several sources told us. A evidence for this is the clue left in the interview below by Cahill, which confirms that Simona is preparing to launch a Foundation. By doing this, Simona follows the steps of some of the greatest athletes of all time. Like them, she becomes more than her results on court, extending her legacy beyond that.
Proiect oferit de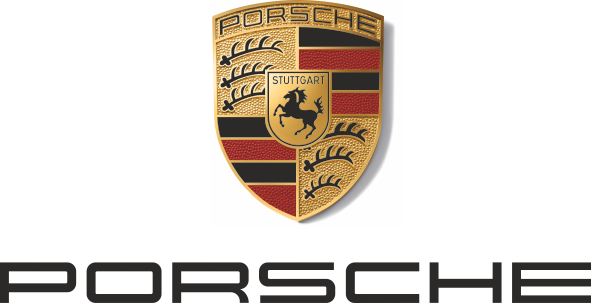 In all those difficult moments, or in all those beautiful moments, Darren was there for Simona. It was there for Romanian fans as well, to whom he often humbly responds on Twitter. Decency was always one of the qualities of the Australian who has become very emotionally invested in the Simona project. Now, after finally having won their first Grand Slam title together, Darren tells us that it was the most beautiful moment of his tennis career as a player and also as a coach. This is the same person who led Lleyton Hewitt, a countryman, and Andre Agassi, a living legend of this sport, to some of their biggest moments. It is understandable why Simo, never a fan of big, empty words, spoke about her desire to work with Darren until the end of her career.
In Simona, Darren has not just his third World Number 1. He has a person who reflects his values. And together they have so much to do, so many other things to win and so much space for them to grow and also to put their values at work for the greater good.
*
How did you guys celebrate her triumph? And what were your feelings when that last ball was done and dusted and Simo was the Roland Garros winner?
The celebrations were typical Simona style and very low key, but it was a beautiful night. She surrounded herself with family and friends and had a nice dinner in one of the Paris restaurants before heading back to the hotel around midnight. I'm sure there were a lot of emotions running through her veins that night and I think we were all pretty exhausted. The moment she won that final point and the realization that she had won was a mixture of elation, being proud of her achievement and her personally, and relief all rolled into one. It was the first time that I had ever had tears when being involving in a tennis match, both as a player and a coach, so her journey and the moment meant the world to me.
You said at some point she comes from a different culture, with enormous pressure on her shoulders to break through and succeed. Can you offer some light on what this achievement actually means for her? 
I think Romanians are very similar to Australians in many ways. We are not a big nation, but incredibly passionate about our sport and our athletes. In many respects we've both had to do it the hard way but in different ways. Australia is so far from the rest of the world that we learn to work together, to travel together, to support each other so that when we travel we work as a team and we have a "it's us against them" mentality that drives us. I see that with the Romanian players all the time. There is no real National funding or great facilities that makes the road easier for players and they have to fight for everything that they achieve. There are no handouts, no wildcards, no special consideration given to its players on tour (unlike players from other countries) that they team together to work hard to push each other and support each other.
The fact that the WTA has 6 Romanian players inside the top 60 and the world No.1 is a testament to the drive and mental strength these young ladies have. The only difference in general that I see is that Aussies let go of the negative very quickly. We can make a mistake and internally torture ourselves like anybody else, but we move on quickly. We tell ourselves that next time it'll be better, a lot better and we get back at it and compete like crazy. It's where the Aussie saying "no worries mate" comes from and strangely enough we still kind of live by that motto, for good or for bad. Simona has had a history of hanging onto the negative too long and that's partly because she pushes for perfection all the time. It's a strength and a weakness so finding the right balance is always going to be important for her.
This win was an example of someone overcoming disappointments and moving on, attempting to get better and continually challenging herself while carrying an enormous amount of pressure and learning to deal with it in a positive way. She's now held the No.1 ranking, represented her country in Fed Cup, finished a year-end No.1 player, and won a Major title. The 4 dreams that every young tennis player ever dreams about. She now owns a Hall of Fame career and she's only 26 years old. She should be damn proud of what she's accomplished because I know that we are all very proud of her. And I know that Romania is also, as I see in the way you treat her as an athlete and a person. The same way we treat our Australian athletes that rise up on the world stage.
After the final, Simona told us that your message for her was different this time around, comparing to other finals. You said to her "you're going to go on court and you're going to know that you will win this. You're going to take it, not expect it to be given to you". How does one prepare a Slam final played in this very particular context, such as Simona's context at that time? What did you change, comparing to the other ones?
Yeah, I did take a slightly different approach in the days leading up and right before the match, but Simona was ready to hear those words. Maybe not previously in big matches, but this time her eyes were wide, and she was taking in the words like a sponge. She was ready and believed them. Her journey had made her tougher and mentally stronger, so in my eyes this was her time and opportunity to shine.
As Billie Jean King once said, "pressure is a privilege". We are doing something we love and aspire to do every day. While it's completely normal to feel a lot of pressure on finals day, in reality, there's no other place in the world we'd rather be than right where we are. So it was important for Simona to embrace the moment, embrace the pressure, know that your opponent is feeling the exact same way as you and go out there and be better than just one person today.
Simona had worked incredibly hard to put herself in this position and I knew she had a different confidence about her. She had to walk off the court with no regrets no matter the result and the only way to do that was to stay calm, work hard, give everything you have to give, and when that moment arrived where you saw the finish line, attack it with confidence and aggression. Simona served her 1st ace in the match in that last service which summed up everything she has practiced for.
It was a different mind-set to previous big matches where Simo was looking to relax and remove some of the pressure prior to playing. This time she was up against a player who was playing wonderful tennis and she found a way to close out the win. She did it her way.
She's now held the No.1 ranking, represented her country in Fed Cup, finished a year-end No.1 player, and won a Major title. The 4 dreams that every young tennis player ever dreams about. She now owns a Hall of Fame career and she's only 26 years old. She should be damn proud of what she's accomplished because I know that we are all very proud of her. And I know that Romania is also.
Last year, minutes after the Ostapenko final, you said that Simona will have to search inside for some answers, to work hard and come back stronger for another chance. How was the process of this year – from RG17 to RG18 – as a team experience, the daily grind, her personal growth, her doubts, your concerns?
Last year was a real heart breaker, for sure. But that match, a few others contributed to this win and made her stronger. As I said after the match, sometimes the most beautiful destinations are the hardest ones to travel to. Her journey has been well documented and all the while she's continued to put herself out there, for good and for bad, and she's tried to get better, to work harder, to push herself. I'm a big believer in that good things happen to good people and Simona is one of the best. She not only earned this win, but I truly believe she deserved it.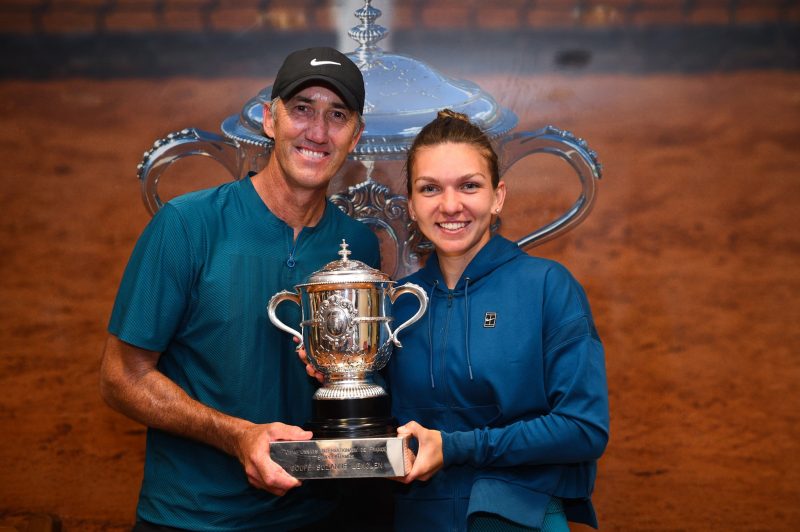 You recommended her to work with Alexis Castorri. Was it tough to actually get this going?
Firstly, Alexis is a rock star when it comes to an athlete's mind and getting the most out of her players and clients. She's had great success with many players and knows tennis very well. She knows the tennis player mind which can be extremely complicated at times. We have the ability to make the simple things quite difficult and when things are going well we play on autopilot as if everything is coming easily.
But you have to work hard mentally to get into that space. Simo knew that she needed some extra help in this area and it has certainly helped her in the last 12 months. Alexis is helping her control her emotions to focus them in a more positive fashion without putting out the flame that burns in that Romanian blood of hers. If you buy into this work and totally believe in it then it can be very valuable to anyone, not just athletes. If you're doing it to just to please a coach, then it's never going to work. Yes, the introduction came from me but the follow up has been totally Simona's call. I haven't pushed her with this work as it had to come from her and to her credit, she's stuck with it.
Did you guys have sort of a different approach this year coming into RG? She looked totally locked in the whole tournament.
Not really a different approach, but just more of an evolution of what she's been working on over the last couple of years. Trying to get better and be a more rounded player that can find different ways to win tennis matches instead of relying on one style of play. She has spent more time on the practice court in the last 12 months than ever before and that's because her base has improved and she's capable of handling the work. That certainly helped her in the final at Roland Garros as I felt she could play at that level for another couple of hours.
A lot of credit there goes to Theo Cercel. He's been with her for many years now and has done an incredible job preparing her for the rigours of life on tour. He's also like a 2nd big brother to her and those relationships are needed when you are spending 35-40 weeks away from home. The addition of Andrei Pavel to our team has also been extremely important for Simona. He's brought in a different voice with new ideas, different training techniques and he's been great for us. Plus, with Andrei Cristofor taking care of her body, we have a good team that Simo feels comfortable with and trusts.
Coming back for another final is big, but the fact that she offered herself another chance doesn't necessarily mean she wins the whole thing. At the end of the day, what made the difference this time around for her?
A little more belief and better execution in the big moments. Also, when she pulled ahead early in the 3rd set she kept her focus and didn't show any frustration as the finish line approached. Even though it was probably the biggest match of her career with so much riding on it, she treated that 3rd set like it was just another match and played hard point by point. That hasn't always been the case in some of her big matches and it shows how much Simona has matured over the last 2 years. I'm sure her heart was racing in that last game, but she looked cool and took her time between points. She will be able to pull from that experience moving forward now.
Regardless from where you look at it, either a Romanian or not, this was a fantastic situation: losing that French Open final in 2017, then losing the AO final, after that tournament she had. Two mind-boggling defeats. How do you actually deal with something so hard to take and accept?
The loss at the Australian Open was completely different though. She could hold her head up high and walk tall as she left everything she possibly had on the court throughout that event. We were incredibly proud of her, and her efforts. The level of tennis in that match was extremely high against Caroline.
But you're right, she could easily have felt sorry for herself and thought that maybe it was never going to happen. Many players have spiraled downhill after some tough losses so that possibility was there. But it's also important to keep things in perspective and be honest about what's going on. I think her team was really important for her here. We all give her honest feedback and even though at times she's not overly happy with what she's hearing, she trusts that it's the truth and it's how we feel. So… when we gave her a hug after she lost that AO final and told her we were all really proud of her, and that her time will come, I think deep down she believed it and stayed true to her promise to keep chasing those dreams.
This was a rare situation in which basically the whole tennis world routed for Simo. Why was that? Did she benefit in a way from this?
Yeah, it was a remarkable feeling in the stadium. The French fans love their tennis, know their tennis, and they rode this ride with Simona last year. They can see how much she throws into every single point and they seemed to be right there with her all of the way, especially in that final set. Also, the messages from players and former players after the match certainly warms the heart as that stuff is more important than anything. It was a popular locker room win and that's because she has always treated every player with equal respect and grace no matter if she wins or loses.
It's probably the thing I most admire about her. Simona's runner up acceptance speech after last year's French Open loss was one of the classiest speeches I've ever heard considering how she must've been feeling deep inside. That is all her. That is Simona. I'm happy people are getting to see a side of her that we see every day.
You had already an impressive career before this win. How different, or special, is this particular achievement for you?
Her win was the most special moment of my career, both as a player and a coach. There's no question about that. It's because of the journey, the bumps in the road, the quality of person that I'm working with, and to see what it meant to her, her parents, our team, the fans, was what made it a really special moment for me. My wife and daughter were in tears after the match back in Australia, so it meant a lot to all of us, as she feels a part of our family also.
What's next for Simo now? There's that first Slam syndrome that it's difficult to manage sometimes. While it's a totally different (and fine) problem to have, are you worried about how she'll handle the next few months?
It's ok. As you said, it's a good problem to have but she's a total professional when it comes to her career. We will manage her body to make sure she doesn't break down by playing too much but once you put Simona on the tennis court, she's 100% all of the time so getting her fired up to compete will not be a problem. She has her sights set on doing well in the big events for the rest of the year and seeing if she can defend her year-end No.1 ranking. Step by step and tournament by tournament we will go. Nothing really changes for us as we were already working with a champ anyway.
Are you aware of the huge popularity you have amongst Romanian fans? You were also a life-coach for them a little bit.
Hahaha, you have to tell Simona that and then maybe she will listen to me a little more! (that is a joke!) I love you guys. As I said, you're very similar to the Aussies and I always enjoy my time in Romania. A great country with great people and plenty of energy. Just the language is a problem for me as I've been working with Simo for over 3 years and still only know about 4 words. Actually, that's what I tell her. If I'm honest, I'm fluent in Romanian and understand every word she says but don't tell her as I like to know what she really says about me when things are not going well on court!
Funnily enough, for someone who can get over the top angry on court with steam coming out of her ears, she never swears or curses. I'm not sure how she does it. She didn't learn that from me as I'm the opposite so obviously a great upbringing by her parents.


I re-read the interview you gave us last time around, after Wimbledon 2017. A lot of things that you said back then which were proven to be true quite fast. Did you ever had any concerns about this process?
No, I believed in Simona and I still do. It's why I took the job with her over 3 years ago and it's why we've had a few bumps in the road along the way as I've pushed her really hard in many areas. And it's why we are still working together as long-term partnerships are a little rare these days. I could always see the upside in her game and what she is capable of but sometimes it takes a while to bring that side out of an athlete. You teach, listen, push, inspire and try to lead an athlete down the right path but no coach gets it right all the time, and there are things I'd do differently if I had my time again with her. We are still both learning from each other.
No.1 AND Slam winner. This is a new landscape for her. What is the Big Picture now? Both tennis-wise and new targets?
Tennis will still be the big picture but her work in Romania with children and her foundation will also play a more important role moving forward. She has an opportunity to transcend sport and move her influence into helping the next generation and that is what she's really passionate about. Tennis can be used as a vehicle to change the lives of others, especially those not so fortunate and it can always breathe new life into a career when you have a passion and purpose to get on the court and win tennis matches.
"Darren made it possible for me to get to number 1. He told me: 'When I started you were second'. I said, 'yes, but from 2nd to 1st is a very long way'. I think that was possible because of him and his personality; he's very relaxed and he helped me being the same. It made it easier for me to accept pressure, emotions and to understand everything better. That's why I was able to get all these good results and get to the 1st place. He's a great person and the best coach"  –  Simona Halep
Read here the Romanian version of this interview.
This interview first appeared in "Simona's First Slam. The Story", a publication issued in July, 2018, which documents, in more than 100 pages, the context, the road to and the story of Simona Halep's first Grand Slam title. You can order your copy here (Romanian).  
Susține Treizecizero
Sprijinul tău e esențial ca să putem produce acest conținut. Susține-ne pentru un jurnalism de sport cât mai relevant și valoros!
Prin cont bancar:
IBAN RO51RNCB0079145659320001
Asociația Lideri în Mișcare,
Banca Comercială Română