Simona Halep is back. Her mental game and fitness will have to play catch-up
Camelia Butuligă
| 9 ianuarie 2019

(The Romanian version of this article is available here)
So Simona finally played her first official match after an eternity and a hernia. So, after a… hernity. Ashley Barty's (deserved) win in the second round at Sydney served as a long-awaited assessment and gave us answers to some tricky questions. How is Simona physically? Mentally? Can she still hit the ball without Darren by her side? What will she be wearing? The short answers are: "good," "a bit rusty," "yes," and "I don't know, but maybe the Chinese dressmakers did a better job last year with the same color scheme". Joking about Nike's 80's-inspired skirt aside, here's our take on Simona Halep's first match in Australia.
1. Physical. She's thinner. The six weeks she wasn't allowed to work out left her with less muscle, especially in the thighs and arms, where Simona used to be strongly defined. But the movement seems as swift as usual, and the endurance seemed okay, too.
2. The game. Except for the serve, which remained solid throughout the match, the shot execution was up and down. This is due to both lack of competition (Simona is a rhythm player who needs accumulation) and, obviously, physical rustiness. The wind was also a factor today, and she said that she couldn't feel the ball at times.
Her weapon of choice, the down-the-line backhand, looked rusty as well: Simona tried a few, with mixed results. This shot, especially on the run, is one of the most demanding in tennis, requiring impeccable timing and strength in the lower-half body. The forehand was spotty too, especially the depth – Simona is dangerous not because she hits it hard, but because she hits it deep and heavy, being able to push her opponents backwards with the topspin she puts on the ball. Today I saw just a couple of those famous forehands that suddenly drop a few inches inside the line, rushing the opponent.
Predictably, the point construction was not as good as we came to expect from her. One of her strong points is using the sequence and placement of the shots, to create space and take the opponent out of position. Today her point construction often lacked clarity, and when she found it, Barty answered with brilliant shots.
An interesting aspect was the number of net points, more than we usual see from her. Barty, a very skilful and experienced doubles player, found a few winning passing shots and lobs, but Simona continued to come forward. I find it encouraging – is this a new year's resolution for her game? If so, I'm glad – provided she chooses her moments well and has a clear plan for her second shot, in case the ball comes back from the other side of the net.
3. Mental. Here, more than in any aspect of her game, the consequences of that four-month break weighed heavily. It is difficult to get back into "predator" mode and go for the jugular as soon as you get a whiff of a breakpoint. This instinct is kept alive by winning matches, and Simona does not have this luxury now. It is perhaps the most difficult issue, and the most urgent: finding that competitive drive, that ruthless clarity that activates at critical moments. Barty, who already has a few matches under her belt this year, easily changed gears, accelerating when she needed with excellent serves, defensive pressure or opportunistic returns.
4. Attitude. One of Halep's priorities this year is to continue the progress she made last year in terms of attitude on the court. From this point of view, Simona hasn't got much to complain about for this match: she was present from start to finish, hung in there and ran down every ball. She broke Barty twice and had no less than 11 breakpoints. She constantly tried to put herself in advantageous positions and succeeded, but not all the way. The breakpoint conversion rate (2/11), along with too many unforced errors (22) are the key stats of the match.
Where does this first attempt at competitive tennis leave Halep? Clearly, she would have needed more matches before the Australian Open. Even a third set would have helped: maybe if Simona had managed to claim the second set, she could have forced the victory. But Barty was very good at slamming shut all the doors Halep opened. She said in the post-match interview that she learned from her painful losses against Simona in Montreal and Cincinnati last year. She clearly played with more poise and believed she could win.
All we can do now is hope for a draw that will allow Simona to ease into the Australian Open. It's high time she had a friendlier Slam draw, after the horrible ones the tennis gods gifted her throughout her career. But even with approachable opponents, the first rounds will still be very tricky: she's always struggled emotionally before she gets into a tournament. All the more so now that she lacks rhythm, practice and her killer instinct is still half asleep. Her opponents will know this and will certainly play with more confidence. On the other hand, today she got annoyed (not so much as to self-destruct, just enough to seethe a bit) and I hope this defeat has activated that "fire in the belly" that has kept her in the top 10 for so long.
Let's see if it's enough to get her through the first week in Melbourne, because as of this moment we're all flying blind, with just her ambition to hang our hopes on from one match to another.
Photo: Jimmie48Photography
Proiect oferit de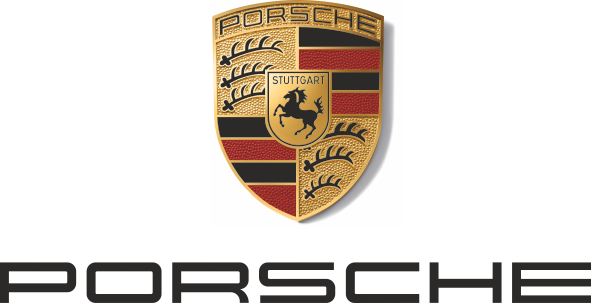 Susține Treizecizero
Sprijinul tău e esențial ca să putem produce acest conținut. Susține-ne pentru un jurnalism de sport cât mai relevant și valoros!
Prin cont bancar:
IBAN RO51RNCB0079145659320001
Asociația Lideri în Mișcare,
Banca Comercială Română