Simona Halep: "I'm thinking there is a chance to win another Grand Slam!"
Treizecizero
| 29 ianuarie 2020

The Romanian version is available here.
By Reem Abulleil for Treizecizero
ADELAIDE, AUSTRALIA — Simona Halep is spotted walking around the grounds of the revamped Memorial Drive Tennis Centre in Adelaide – the hometown of her coach Darren Cahill – all smiles after finishing her warm-up ahead of her opening singles match of the year against Ajla Tomljanovic.
It's her first tournament with Cahill back in her corner, and it's almost like the Australian never left (he took a one-year break from coaching to spend more time with his family in 2019).
The team, which includes a new addition in the form of Artemon Apostu-Efremov (Arte) as a co-coach, appears to have great chemistry. But behind the laughs and jokes, there is an evident edge to Halep at the start of this new season; a serious look on her face, even during the warm-up of her practice.
When Cahill jokes that she has to "take it easy" on Arte because he is jet-lagged and just landed from Romania, Halep says with a smile: "Not really, he has to work hard."
In another practice session with Croatian-born American Bernarda Pera ahead of the start of the Adelaide International tournament, the intensity level got so high, it resembled a real match.
The 28-year-old from Constanta looks fit and eager to get her 2020 underway, following a strong preseason training block in Dubai.
"I worked the hardest since I started to play professionally," Halep told reporters in Adelaide after her straight-sets win over Tomljanovic.
Cahill pushed her to work on her strength and fitness more than ever before and she complied.
"You want me to be honest what Darren said? That I'm getting older and I need to work more and to get strength to my legs, because the bones need actually more strength. So I'm starting to work more and more in the gym," the former world No.1 explains.
That laborious offseason will surely pay dividends, especially later on in this jam-packed Olympic year. But it also means that this relaxed-looking Halep is admittedly quite "stressed". She feels she put in the hard yards and is now a bit anxious to see how this new season pans out.
I ask her how that stress manifests?
"Emotions, normal emotions. Stressed like now I have to play, so I'm back in business and you know, thinking about an official match is a little bit difficult now because it's a new year," Halep told treizecizero.ro in an interview in Adelaide.
Proiect oferit de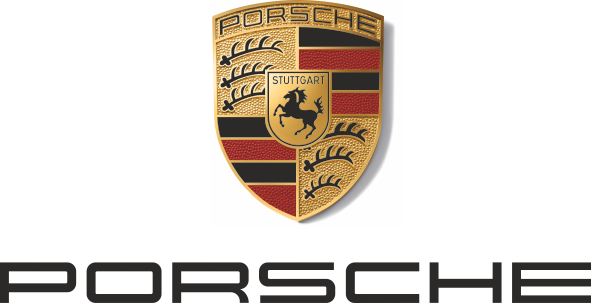 Last season, Halep used the word "chilled" multiple times throughout the year to describe her state of mind. She still ended up adding a second Grand Slam to her trophy cabinet, stunning Serena Williams in the Wimbledon final, but acknowledged she was taking a more relaxed approach after many years for pushing herself to her limits.
So entering 2020, what word would Halep use to describe her mindset?
"I didn't think about a word, but it's not as chilled as last year," she responds.
"Now I'm more motivated, I'm more focused on doing better and seeing how good I can be at the end of this season. I worked hard last year and now I feel ready to start a new year as a challenge.
"I feel like last year was a good year to relax and to recharge my batteries. Winning Wimbledon showed me that if I stay focused and I work hard every day I have another chance to win a Grand Slam. So I'm very positive, I'm ready to work hard and I'm ready to fight for every match I play."
Her 6-4, 7-5 performance against the powerful Tomljanovic was a good indication she plans on staying true to her word.
Reuniting with Cahill seems like the boost Halep needed to reclaim that extra spark that may have been missing at times during her 2019 campaign.
The dynamic duo portray a connection that is probably the envy of many players and coaches out there on tour. They share a sense of humour but also know when to get serious. In efforts to raise funds for the bushfires that have devastated large parts of Australia, Halep has pledged $200 for every time she snaps at Cahill during a match. She's donating $2000 for her first match alone! Cahill took Halep to visit his favourite Aussie rules team, Port Adelaide, the morning of her match against Tomljanovic.
"It's been tougher without him for sure, because I missed his advice and I missed his way to be around me, he used to calm me down a lot in previous years, but now I don't want to think about that. I'm thinking that he is around me this year and hopefully I can do great results with him," Halep says of Cahill.
Asked what her favourite piece of advice from Cahill was, she said: "One that helped me a lot is even if it's a bad day, he says that Australian have a line and they say, 'No worries, mate, we have a beer and tomorrow is another day'. So it helped me a lot to get started every day. No beer at all for me because I don't like it, but the mentality was good."
Halep's venture to the Middle East for her preseason training was a first for her, but she's happy she did it.
Making use of the perfect weather conditions in Dubai, the immaculate courts and facilities as well as the great beaches proved to be a winning formula for the world No.4. It was also a move that pushed her out of her comfort zone.
"I had never been in the offseason somewhere away from home, but I think it was the best decision last year to go to Dubai, the weather was perfect, the conditions were perfect and I just felt that I did everything I had to do. So now I start better mentally and I start more prepared than ever," she assures.
"I saw it as an improvement in my mentality and also in myself to accept to go away from home to train, it was a big step for me."
"Winning Wimbledon showed me that if I stay focused and I work hard every day I have another chance to win a Grand Slam. So I'm very positive, I'm ready to work hard and I'm ready to fight for every match I play."
Now, feeling more ready for a new season than she has ever been in the past, Halep has revealed some big goals for 2020, with an Olympic medal standing high on her priority list. The Romanian did not compete in Rio 2016, and lost in the first round at the London 2012 Olympics to Yaroslava Shvedova. She hopes to compete in all three events – singles, doubles and mixed doubles – in Tokyo 2020 and walk away with at least one medal.
"Every year I start I'm thinking, now that I won a Grand Slam, I'm thinking there is a chance to win another one so my focus is on the big tournaments, and also the priority is a medal for the Olympics, doesn't matter which one, singles, doubles, mixed, I just want one. We decided actually we'll play together [me and Horia Tecau], and in doubles I will play with Irina Begu if we both qualified," she stated.
Halep and Tecau hail from the same city and have known each other since they were kids. She hopes to play mixed doubles with him in the first three Grand Slams of the year in preparation for the Olympics.
"I really enjoyed the moment when he won a Grand Slam and I was sad when he lost actually three before winning one," she says of the 34-year-old two-time Grand Slam doubles champion.
"He's a good guy and our friendship is normal, it's close, and every time I have the chance I support with him words and he does the same, it's a very natural friendship."
Halep says that spending time with family and friends gives her "a lot of good energy" and she's happy she got to spend Christmas and New Year's at home for the past two seasons. It's something she plans on replicating each year, and she has no regrets about her 2019, even if she concedes that she could have prepped better for it.
"I can say that I could have been more prepared at the beginning of last year but someone told me that if I did these things at the beginning of the year [enjoying myself during the offseason] means that I needed them, so I don't want to change anything," she says.
Halep has spent a total of 64 weeks at the top of the world rankings and while she says reclaiming the No.1 spot is not a priority, she knows she can get back there if she plays well and wins more tournaments.
Her Wimbledon triumph over Williams remains her one big highlight from 2019 and she says she re-watched the final match twice, in full.
"But just enjoying and relaxing myself, not like analysing because actually, to be honest, I don't have many things to analyse, it's been a perfect match, so if I can touch that level again I will be very happy," she explains.
"My attitude [stood out to me the most], I was very focused and very calm the whole match."
Williams, the 23-time Grand Slam champion, claimed her first title as a mother, and first in three years, in Auckland last week, and looks ready for her assault on Margaret Court's all-time record of 24 majors won. The Slam final she lost to Halep last year was one of four major finals Williams has been defeated in since her return from maternity leave.
"I had a feeling that she struggled a little bit in the finals lately, maybe because she didn't play that much like us, but now that she got over this title, I'm sure that she can do better," says Halep of the 38-year-old American.
With the advent of young Grand Slam champions like Naomi Osaka, 22, and Bianca Andreescu, 19, Halep at 28 feels like a veteran. But she doesn't sense a generational takeover on tour just yet.
"I'm joking when I say I'm old, I'm getting older and playing with girls 17, 18, feels like old. But I'm not old yet, I can play more years," she insists.
"No I don't feel [a shift], of course I appreciate them that they are able to do great things at this age, but I have my own life, my own way to work, so I'm just focusing on myself."
Focusing on herself is a strategy that has worked out well for her so far. 2020 could be her best year yet!
Susține Treizecizero
Sprijinul tău e esențial ca să putem produce acest conținut. Susține-ne pentru un jurnalism de sport cât mai relevant și valoros!
Prin cont bancar:
IBAN RO51RNCB0079145659320001
Asociația Lideri în Mișcare,
Banca Comercială Română