Marius Copil: the long and winding road to tennis success
Camelia Butuligă
| 28 noiembrie 2018

Last month, on his way to the final of the Swiss Indoor Open, Marius Copil put on a serving clinic in all his seven matches (including qualifying). The serve has always been the 28-year-old's main weapon; at 19, Marius was already hitting 245 kmh serves, making it to the ATP top 5 fastest servers. His struggle in the last five years was figuring out what kind of game to build around that monster serve. The journey was long and arduous: making the right decisions was a trial and error process and even when he did everything right, life got in the way. Here's his story and evolution, from the interviews he has given Treizecizero over the last six years.
If you ever wondered where was Marius Copil all this time, here's his story and evolution
Born in Arad (a town in the West of Romania), Copil left the country to train in Germany at ten. While that helped his game, he confessed he never felt quite at home there: "I loved München, but I was never happy there. I felt lonely and I missed my family". He decided to come back to Romania in 2012, move to Bucharest and start working with a new Romanian coach and fitness coach. But it was difficult to keep the same team for a longer period of time: "I couldn't find anyone that had enough experience to help me take the next step. I kept changing coaches and that wasn't good."
Another problem was choosing the right schedule. In 2013, he told Treizecizero: "Scheduling is tricky. I've sort of played it by ear so far and it wasn't good. Now I schedule 3-4 months ahead and it's better. I try to play as many hardcourt tournaments, because most ATP tournaments are played on hard."
Around that time, Marius realized he needed to change his tactics. At 6'3″, he was never going to move fast enough to win rallies from the baseline. He needed to come forward and finish the points at the net. He was excited about this new approach, but it didn't happen over night. "Playing aggressive tennis requires work. You need to get to the net fast and be in the right position." Along with his aggressive serve-and-volley game, he still has work to do on his return.
The results started to come in 2012, little by little. While most of his wins were still on the Challenger tour, he started getting on the main draw at ATP tournaments, playing top players and even winning against them. He was a tie-break away from qualifying on the main draw at the US Open and later that fall he surprised everybody when he upset Marin Cilic in Beijing. "I played some good matches, and had a few close losses, maybe because my lack of experience in these situations."
He kept playing Challengers and won in Quimper în 2013, after beating solid players: Muller, Sela, Gicquel. "Challengers are becoming more and more competitive: a lot of good players come and play, especially in winter-spring." His goal then was to get high enough in the rankings to get directly into USO main draw. He kept working on his fitness with Ionuţ Gavrilă, who he credited for a lot of his success.
In 2013 he got as high as 124 in the rankings, drawing closer to top 100, which had been his main goal for a few years. But a string of unfortunate events derailed him: his grandfather died, he got injured and then his parents got divorced. In 2014, the problems kept on coming: at the AO, he got stomach cramps during his second round qualifying match. In Miami, he was involved in a car crash in the day of the match – luckily, nobody got hurt. Then he went to Mexico and he got food poisoning. He decided not to push his luck and came back home for the clay season.
Taking about his matches against current and former top 10 players (Berdych, Simon, Hewitt) he said: "I've realized I give them too much credit. I need to try my best but not give them the upper hand. When I go on court and I'm relaxed, like against Simon in Brisbane, I can win. Game-wise, they make fewer easy mistakes, that's the main difference. They don't give you many chances to get into the match. So, when you have an opportunity, you have to take it. They keep things very simple and know exactly what they have to do."
He kept working on his game and his physical training. "I've changed my grip and I stay closer to the baseline on the return. It used to be a weakness, so I work on it everyday." As for his team, it was still a work in progress: he changed his coach again and worked with his father on fitness. "I can't afford to travel with more than a person right now. Last year I made 95 000 dollars in prize money. After tax you're left with 70 000. I barely managed to break even. I'm lucky I don't have to pay my dad!" As for his longtime goal of reaching the top 100, Marius was wiser: "I don't want to put pressure anymore. I did that when I got close to top 200 and it took me seven months to relax."
"I've realized I give the Top 10 players too much credit. I need to try my best but not give them the upper hand. When I go on court and I'm relaxed, I can win. Game-wise, they make fewer easy mistakes, that's the main difference."
At the Australian Open 2015, Marius qualified for the first time on the main draw of a Slam and lost to Stan Wawrinka in the second round, in three tight sets. But that was going to be the only win on an ATP main draw until the grass season. He kept playing qualifying, kept getting closer, but never quite there. During the fall, he returned on the Challenger tour and put together a few victories.
The first half of 2016 was pretty much the same: endless qualifying matches, sometimes even for Challengers, with a round or two on an ATP main draw here and there. On grass, things picked up: after a Challenger final, he qualified for the Wimbledon main draw, but lost in the first round against Lucas Pouille in four sets. During the fall he had a good run in Antwerp, where he lost in the quarterfinals against David Goffin after winning the first set. The year ended with another two Challenger finals. As in the previous five years, Marius was hovering at the edge of the Top 100. Was 2017 the year he was going to break through?
People say it's easier to get to the top than staying there. Turns out, getting to the top is not exactly a piece of cake either. After finally managing to get out of qualifying, Marius kept running into good players in the first rounds : Berdych in Rotterdam, Pouille in Dubai, Zeballos in Indian Wells. Despite this, he kept inching closer to the top 100, which meant that he started to get directly into the main draws: Munich, Madrid, Rome. He didn't usually get farther than two rounds, but it was enough to break into the top 100. And then, finally, his first qualification on the main draw at Roland Garros in five attempts. His good results on the Challenger tour (21 wins out of 31 matches), together with the few victories in the ATP tournaments kept him safely around 90 in the rankings until the end of 2017. During the fall, in Metz, he beat Pouille to get to his first ATP quarterfinals after more than a year and rose to a career-high of 77. Yes, we can safely say that 2017 turned out to be a pretty good year.
After the disappointment of losing in the first round of Wimbledon, Marius talked to Treizecizero: "I take losses very hard. I know a lot of people expected me to do well here and I'm sorry I disappointed." It can't be easy being the only Romanian male player in the top 100. "I miss having other Romanian players on tour. It makes you want to work harder." It must be even harder now, with people having higher expectations since the incredible success of Romanian female players. But Marius finds the girls' results inspiring and he follows their matches whenever he can. "We are the same generation, we grew up together. I watch Simona's finals and semifinals. I admire her tenacity and I think I can learn a lot from her."
Proiect oferit de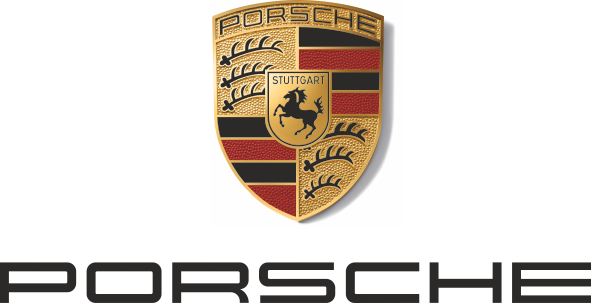 Trying to put things in perspective, Marius acknowledged his progress, especially on the mental side: "I'm more positive now, even in practice. But I've still got things to improve. I'm trying to put together a team that will travel with me, but I needed sponsor support for that. I still can't afford it." He was aware he needed to step up his game at the Slams.
"I take losses very hard. I know a lot of people expected me to do well here and I'm sorry I disappointed. I miss having other Romanian players on tour. It makes you want to work harder. I watch Simona's finals and semifinals. I admire her tenacity and I think I can learn a lot from her."
So here we are in 2018. After a disappointing Australian swing, Copil played an amazing tournament in Sofia, where he lost in the final. The summer season was lackluster, both on clay and grass (first-round exits in RG and Wimbledon), but the American hard-court swing brought better results: a close match against Murray at Washington another against Cilic in Cincinnati. The disappointing results at Slams continued with a retirement in the first round at USO against the same Cilic, after he started the match in an impressive fashion, holding a few set points at 5-1, 40-0.
Before Roland Garros, Marius told us he still struggles to translate his aggressive playing style from the practice court to the matches. "Sometimes I second-guess myself. If I trusted my decisions more, it would be better on the court". The same idea came up in his interview after losing to Robin Haase at Wimbledon this year. "I've decided to play an aggressive game, to come forward, but I keep stumbling before the finish line. It's not the opponent, it's me. In the crucial moments, I hold back. I'm still missing something."


"There is very little difference between being somewhere and being nowhere in tennis", Svetlana Kuzntesova said a few years ago. Marius Copil knows this better than anyone: he's been straddling this fine line for years. And last week, in Basel, he finally got to see what's it like on the other side: when your game works in unison with your mind, when at the crucial moments you don't hold back but go for it, when you finally stop second-guessing yourself. The reward? Six consecutive wins against solid opponents, including two top 10 players (Cilic and Zverev) and a closely contested final against Roger Federer.
"If you want to see some flawless technique, watch Copil's shots." "Copil is insanely talented. Where has he been all this time?", the Twitterverse wondered. Well, he's been around, slowly building his game, team and confidence. They did not come overnight, but it seems that all the pieces of this complicated puzzle that is a tennis player's career have finally clicked into place.
Marius Copil said working again with a sports psychologist, Ioan Popoviciu, made him calmer, more determined on court, Andrei Pavel helped with his experience, Lucian Nicolescu on the physical strength. His ideal team he forgot to mention during the ceremony because of emotions🙂

— Luminita Paul (@LumiPaul) October 28, 2018
And today he played a final against one of them ❤️ pic.twitter.com/xaYYGnmJkE

— Ramona Toderaş (@RamonaToderas) October 28, 2018
As for Marvelous Marius Copil:

Please stick around.

You play highly attractive tennis and can become an electric presence on tour if we see you in QFs and SFs of tournaments on a more regular basis.

Fantastic week!

— Matt Zemek (@mzemek) October 28, 2018
Susține Treizecizero
Sprijinul tău e esențial ca să putem produce acest conținut. Susține-ne pentru un jurnalism de sport cât mai relevant și valoros!
Prin cont bancar:
IBAN RO51RNCB0079145659320001
Asociația Lideri în Mișcare,
Banca Comercială Română